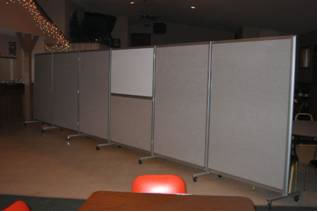 FD-1000 & FD-1500 Free Standing Room Dividers
A very versatile easy to store hinged panel system that is mounted on "feet" or 3″ rubber tired casters.
Panel thickness 1 1/4″   Maximum panel width 4′ 2″   Maximum panel height 8′
Standard System Panel makeup:
Painted wood paneling faces laminated to a 7/8″ thick building board core.
Deluxe System Panel Makeup:
Acoustical fabric faces laminated to sheets of medium density soundboard.
Options:
Special facings, built in glass inserts and marker boards.
Click here to view a list of our fabric color choices.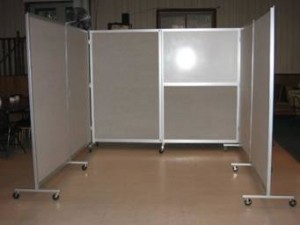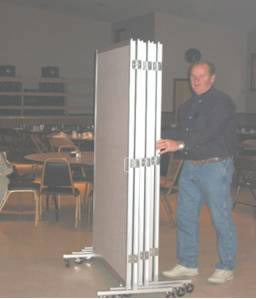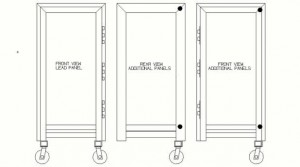 Click here for more information about our free standing room dividers.